This is my first post ever! I'm animating a shark model from scratch to see how life like I can make it using low end software and also add to my animation Portfolio.
Screen capture of beginning of shot in "Poser"

Very rough animation 4-secs
End of shot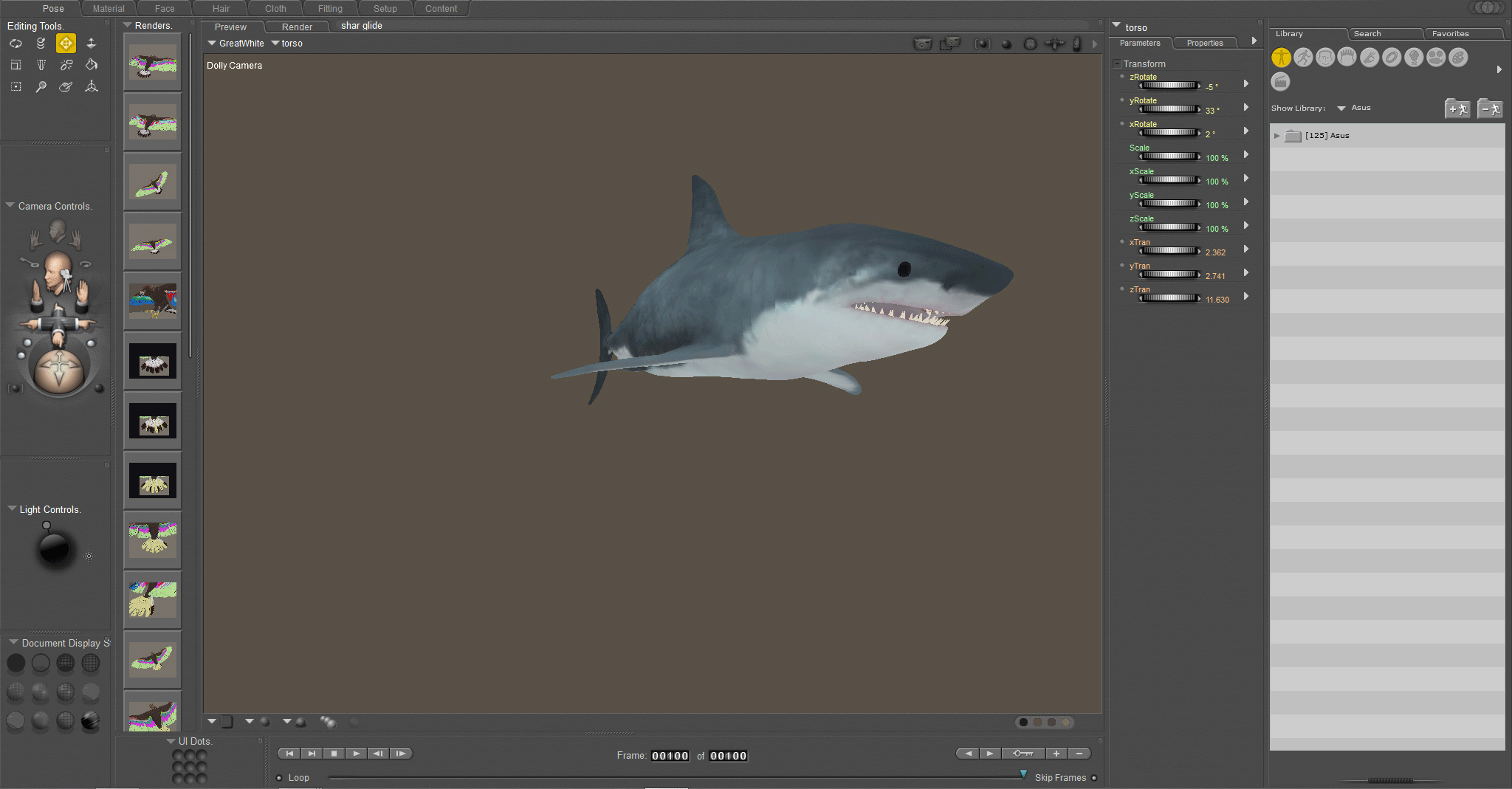 Once I'm happy with the final animation I'll render it out and composite it with an After Effects animated background.